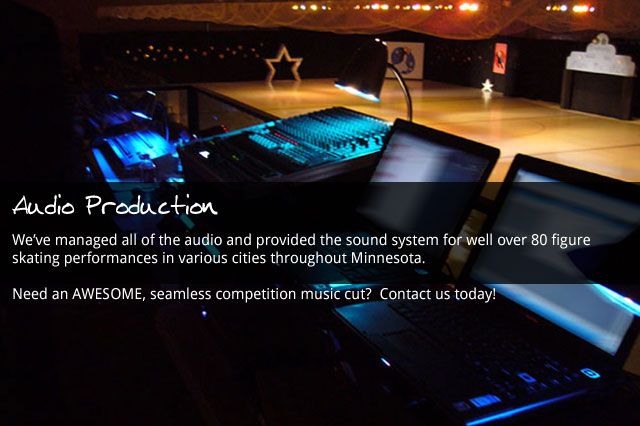 Home
What We Do
Audio Production
We've done quite a few audio projects over the years, but one that has been going for the longest is our help with several figure skating ice shows in Minnesota. We've run through well over 80 full-length ice shows over the years!
We've also done extensive work recording voice/lines -- sometimes recording 15-20 different peoples' lines and editing them together in the correct order.
Finally, we create a final in-order line-up of any dialogue and music, and then man the soundboard and make sure everything goes smoothly through rehearsals and the actual production.
At many of these events, we use solely our sound system to provide crisp, clear audio to the hundreds of spectators -- with countless compliments!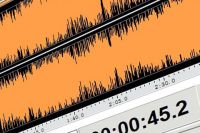 Did I mention we're -awesome- at editing music? I know that sounds awfully boasty, but it's true. Every year we cut/edit a lot of private competition music as well. Many of these have strict tolerances to observe!
You can submit a song for editing here.

Audioworks has provided a wonderful sound system and lighting for our Maple River High School Relays For Life for a number of years now. Our RFL events are outside so the need for an exceptional sound system is a must and Audioworks filled the bill, so to speak. They have a great song catalog, huge speakers, microphones and a light display that is spect ... -Jim Swanson, Mayor of Mapleton, MN