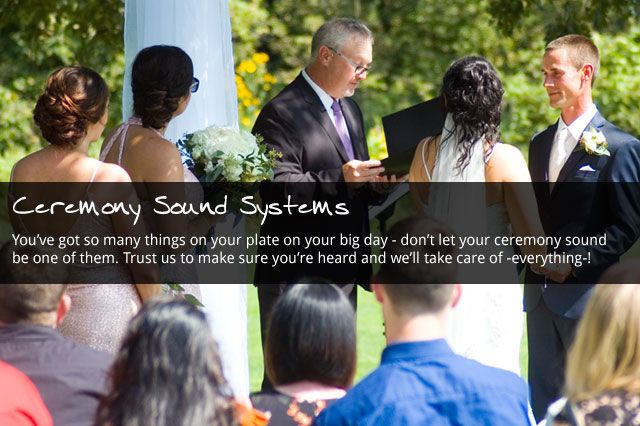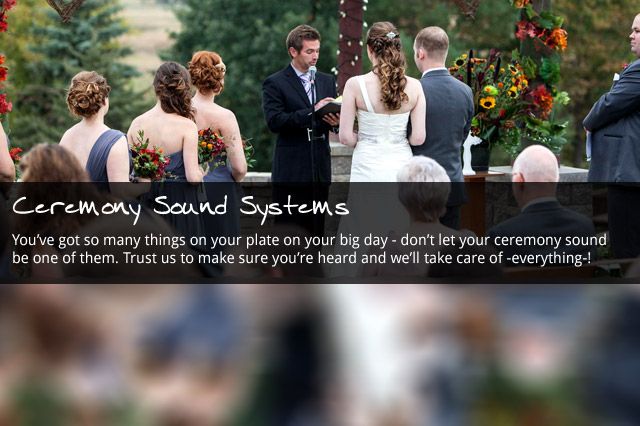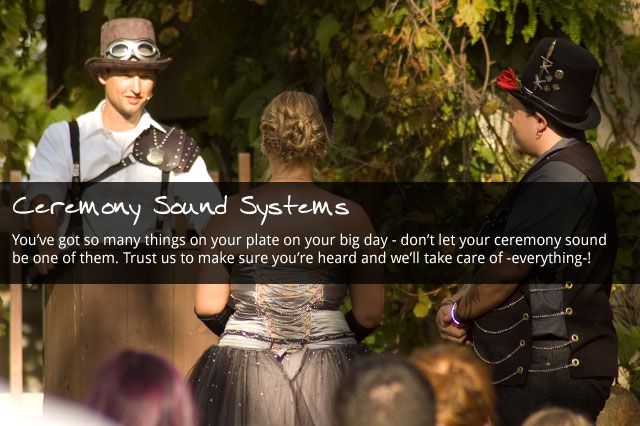 Home
What We Do
Wedding Ceremonies
Wedding Ceremony Sound Systems
If you're having your ceremony outside, you're already worrying about plenty of things. Don't let the sound system be one of them.
Whether you just need a microphone for the officiant, or if you are planning on having instruments and singers, we've got just what you need to accommodate just about anything you can throw at us. Our goal is to make sure your audience can hear everything perfectly, and we've worked with soloists, guitarists, pianists, and even string quartets.
From small gardens to large gatherings, and regardless of whether your outdoor ceremony is at the same location as your reception, you can count on us to have everything set up and working perfectly.
Let Audioworks provide your outdoor wedding ceremony sound system so you don't have to worry!

Easy to work with. Open to requests. Played all the right music for our big small town wedding. Nice guys! -Alisa H.