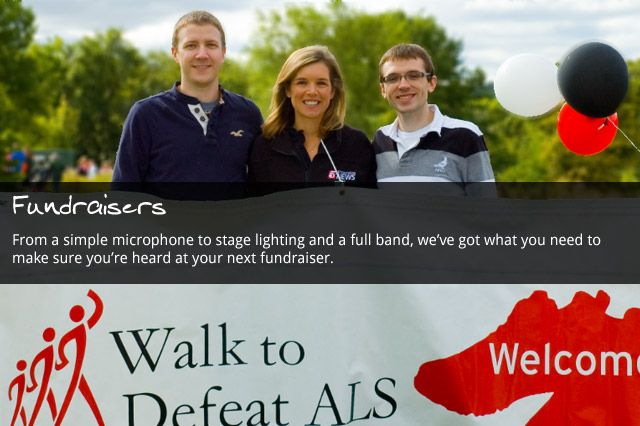 Home
What We Do
Fundraisers
From American Cancer Society events to huge Minneapolis ALS Fundraisers, we provide crisp, clear sound for their speakers, music, live musicians, slideshows, and full bands.
Whether you have a central main entertainment stage, where everything revolves around one stage, or need to cover large outdoor park areas for announcements and background music.
While we can't do these events for free, we bring the professionalism necessary to make your event a success. We also don't hold back -- if we have something that will make your event better, we'll make sure we've got it with.
Whatever it is you need, chances are we can take care of it. Please don't hesitate to contact us with any questions!

Excellent, professional and meets your needs! You won't feel pressured. Go to Audioworks with your ideas and it will happen! -Jennifer A.