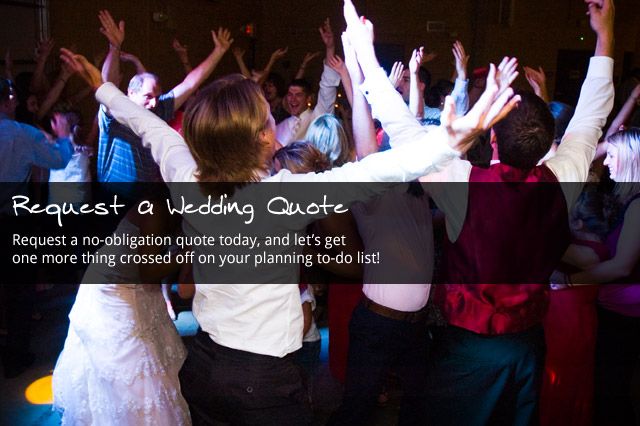 Home
What We Do
Wedding DJs
Quote
Wedding Reception Quote Request
We give personal quotes for each event, because there are many variables -- the distance, date, day of the week, duration of services, and even occasionally the venue (three flights of stairs to haul gear up?) can all come into play.
Fill out the form below (or just give us a call) and we'll get back to you just as soon as we can!
For the most accurate response, try to fill out as much information as you can.